25 name shortlist for the Golden Boy award 2023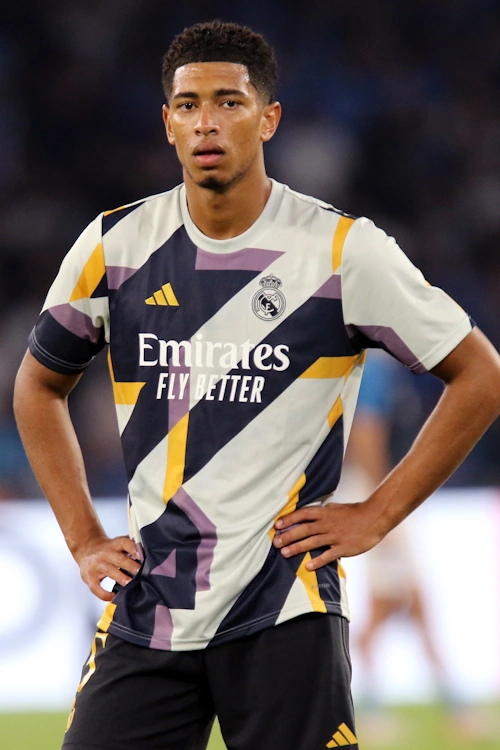 The list of potential winners of the Golden Boy Award 2023 has now been cut down to 25 names. When it comes to actually winning the award though, there is one very clear favourite. Ahead of the season the top race for the award was lead by Jude Bellingham and Jamal Musiala. However, Jamal Musiala have not been as eminent for Bayern Munich as he was last season, while Jude Bellingham have started the season in his new club Real Madrid splendid. Bellingham is already the best player in Real Madrid, and is on top of the top scorer list in La Liga after scoring 8 goals in the 9 matches. Looking at the ranking points (see in table below) it doesn't look like Bellingham is that far ahead, but in reality, any other winner than Bellingham would almost be a scandal.
France have most players on the list
The country with most names on the list is France, having four players that might win the prestigious award. Spain has three names on the list whereas Belgium, Portugal, England and Germany has two each. There are two players from Africa on the list as well, Bilal El Khannouss from Morocco and Ousmane Diomande from Ivory Coast.
Clubs with two players on the list are Barcelona, Bayern Munich, Benfica, RB Leipzig and Real Madrid.
Shortlist of all the 25 nominated for the Golden Boy Award 2023
| Player | Team | Nationality | Golden Boy rating |
| --- | --- | --- | --- |
| Jude Bellingham | Real Madrid | England | 99 |
| Jamal Musiala | Bayern Munich | Germany | 95,9 |
| António Silva | Benfica | Portugal | 92,9 |
| Xavi Simons | RB Leipzig | Netherlands | 92,1 |
| Alejandro Balde | Barcelona | Spain | 85,7 |
| Florian Wirtz | Bayer Leverkusen | Germany | 84 |
| Benjamin Sesko | RB Leipzig | Slovenia | 83,1 |
| Milos Kerkez | Bournemouth | Hungary | 80,1 |
| Giorgio Scalvini | Atalanta | Italy | 79,5 |
| Lucas Gourna-Douath | Red Bull Salzburg | France | 79,2 |
| Arthur Vermeeren | Royal Antwerp | Belgium | 78,9 |
| Levi Colwill | Chelsea | England | 77,2 |
| Rasmus Højlund | Manchester United | Denmark | 77,1 |
| Johan Bakayoko | PSV Eindhoven | Belgium | 77,1 |
| Evan Ferguson | Brighton & Hove Albion | Ireland | 75,9 |
| Warren Zaire-Emery | PSG | France | 75,7 |
| Arnau Martinez | Girona | Spain | 75,7 |
| Arda Güler | Real Madrid | Turkey | 74,7 |
| Andy Diouf | Lens | France | 74,2 |
| Martin Baturina | Dinamo Zagreb | Croatia | 72,6 |
| Mathys Tel | Bayern Munich | France | 72 |
| Bilal El Khannouss | Genk | Morocco | 70,4 |
| Ousmane Diomande | Sporting | Ivory Coast | 70,2 |
| João Neves | Benfica | Portugal | 69 |
| Lamine Yamal | Barcelona | Spain | 62,6 |
13 Oct 2023