Our Golden Boy award winners season of 2022/2023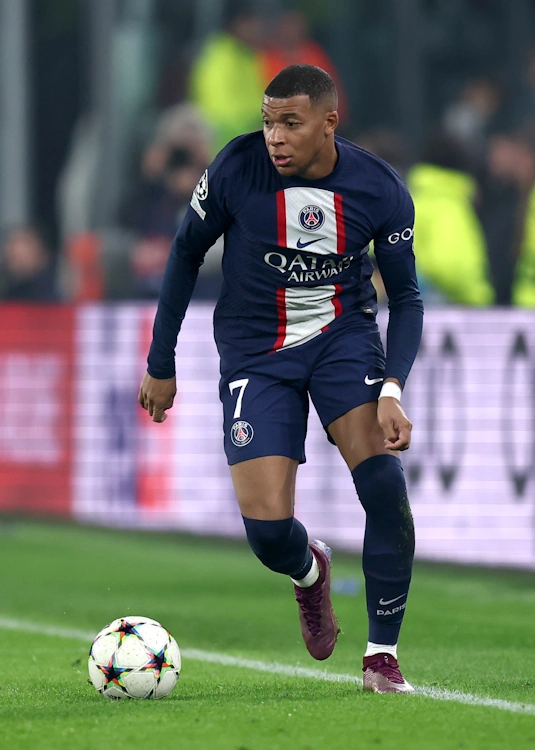 We have a look at how all the still active Golden Boy award winners performed during the season 2022/2023, divided into five different categories depending on how succesful they were.
Golden Boy's with an great season
There are two of the Golden Boy's that had a season that really stands out, and we are of course talking about Erling Braut Haaland and Lionel Messi.
Lionel Messi, Paris Saint-Germain - World Champion!
Lionel Messi had a good but not great season in his club Paris Saint-Germain. PSG won the league as usual, but not in such great style as you would expect, and they also managed to win the Trophée des Champions (the French Super Cup). Messi played better this season compared to his first season in the club and scored 16 goals and assisted to another 16 in Ligue 1. On top of that he scored 4 goals in UEFA Champions League, but PSG was knocked out in the round of 16 by Bayern Munich, which of course was a failure for the club.
However, the highlight of the season was naturally the World Cup in Qatar in November-December. After winning basically everything in his career Messi had still not won the greatest football competition of them all - and we are of course talking about FIFA World Cup. In December 2022 his dream did come true though after a crazy final against France ending 3-3 after overtime, Messi scoring two goals, Argentina won the penalty shootout.
Erling Braut Haaland, Manchester City - winning the treble!
The Norwegian Erling Braut Haaland had an amazing season in his new club Manchester City, winning a treble in the season of 2022/2023. First City won the Premier League and after that they won the FA Cup, beating local rival Manchester United with 2-1 in the final. And to top it up, Haaland and City got to win the UEFA Champions League after a 1-0 final win against Inter Milan.
And the key reason to Manchester City winning the treble was because of Haaland. City have been a great team for many years but the piece of the puzzle that seemed to be missing was this fellow. Haaland won the top scorer title in both Premier League and UCL, and both of them in great style as well. He scored 36 goals in PL, making him the best goal scorer in one season in the history of Premier League, and in Champions League he scored 12 goals, four more than second placed Mohamed Salah.
Golden Boy's with a good season
These four players all had a good season, winning titles and playing key roles in their clubs success.
Kylian Mbappé, Paris Saint-Germain
Kylian Mbappé had a good season that could have been a great one. He did win two titles, Ligue 1 and Trophée des Champions together with Messi, and he became the top goalscorer in both Ligue 1 with 29 goals as well as in the World Cup where he scored 8 goals, which included a hat-trick in the final. However, for a player like Mbappé who plays in Paris Saint-Germain and of course the French national team, winning Champions League and the World Cup were the main goals of the season, and he failed to do so in both cups. Naturally two top scorer titles and 41 goals in 43 competition matches in PSG is great result on a personal level, but he probably isn't too pleased with the season despite that.
Pedri, Barcelona
Pedri did have his great breakthrough last season and he continued to establish himself as a world class player even more this season. He is now a very central and important key player in both Barcelona and the national team, and he also won La Liga with his Barcelona. He was also one of the best players for Spain in the World Cup. In total he scored 7 goals in 35 competition matches from his central midfield position.
Gavi, Barcelona
Pedri's team mate, and latest Golden Boy award winner Gavi, is also a very important player in Barcelona. He still haven't received as much credit as Pedri but in total he played in 49 competition matches for Barcelona this season which proves his value to the club. There have been rumours of his departure from Barcelona due to that his contract (up to 2026) was considered inaccurate due to the clubs financial issues, and he could leave the club this summer on free transfer. He has assured though that he will remain in Barcelona.
Matthijs de Ligt, Bayern Munich
The Dutch defender Matthijs de Ligt made a move from Juventus to Bayern Munich before this season and he has adjusted himself great in Munich already. He played 43 competition matches and got to win Bundesliga as well as the DFL-Supercup with the club. Surprisingly he was playing regular in the World Cup for the Netherlands but normally he is a key player in the national team as well.
Golden Boy's with a decent season
The following three players did not have a bad season but did not fully live up to the expectations.
Renato Sanches, Paris Saint-Germain
Sure, Renato Sanches did win the same titles as Messi and Mbappé, but considering how great he played in his previous club Lille the expectations were a lot higher on this Portuguese midfielder. He is a bit excused due to several minor injuries he suffered from this season, and he was a regular player when not injured, but we still feel there are room for improvement next season (which hopefully will be injure free). In total 27 competition matches and 2 goals scored for Sanches.
Mario Götze, Eintracht Frankfurt
The German hero from the World Cup in 2014, Mario Götze, disappeared from the spotlight for a few years but were back in Bundesliga this season playing for Eintracht Frankfurt. In Frankfurt he is a regular and an important player again, playing 46 matches this season and scored 3 goals. He was also awarded a spot in the German squad in Qatar, where he also did get some playing time as well.
Anthony Martial, Manchester United
After a loan spell in Sevilla last season Anthony Martial was back in Manchester United. He did however start off the season being injured a lot and did not play much. When he was fit he did get to play a lot of matches, especially in the end of the season and mostly as a substitute player. 9 goals in 29 matches is due to his injuries and less playing time not a horrible result though. It remains to see if Martial will stay in United or not, he is not really a starting player there and he would benefit of playing in a club where he is a regular.
Golden Boy's with a failed season
And finally we find seven Golden Boy award winners who most likely are not too pleased with what they achieved in 2022/2023.
Raheem Sterling, Chelsea
Raheem Sterling came from Manchester City to Chelsea this season and was one of the clubs many prestigious summer signings. It was not a great switch for Sterling though. While Manchester City had their best season in the club's history, Chelsea had their worst season in the 2000s, only finishing 12th in the Premier League. Sterling did not have a great season either, none of the Chelsea players did really, only scoring 9 goals in his 38 competition matches he participated in.
João Felix, Atlético Madrid and Chelsea
João Felix played the first half of the season in Atlético Madrid but joined Chelsea as one of many prestigious winter signings. He did not have a good season in neither Atlético Madrid nor Chelsea, only scoring 4 league goals in La Liga and 4 in Premier League. Chelsea was not interested in buying Felix after the loan ended so at this point he is back in Madrid for the next season.
Mario Balotelli, Sion
Mario Balotelli made a surprising move to the Swiss Super League joining FC Sion in the end of August. He started off well scoring five goals in his first seven games when he was in the starting eleven. Then, as normal with Balotelli he started off with some controverses again and also started to suffer from some minor injuries. In total he ended up scoring 6 goals in 18 league matches this season, probably not as big of a success as neither he nor the club was hoping for.
Paul Pogba, Juventus
Paul Pogba was once again back in Juventus, the club where he have reached most success during his career. Unfortunately for him and Juventus his season was totally ruined with injuries. He missed the first half of the season recovering from a knee surgery, and once back on the pitch he almost immediately got injured again, and also finished off the season by missing several matches due to a third injury. In total he only participated in 10 games this season without scoring any goals.
Isco, Sevilla and without club
Isco left Real Madrid to join Sevilla ahead of the 2022/2023 season, and there were hopes that he would finally get to be a regular starting player and prove himself as the great player he can be, or at least was. However, after too many poor performances he and Sevilla agreed to end the contract in December after only four months in Sevilla. After that he did not signed with any new club and he is still a free agent. In total he played 19 matches for Sevilla, scoring one goal in a Champions League match.
Alexandre Pato, Orlando and without club
The former AC Milan star Alexandre Pato played for the MLS club Orlando City up to the end of the season in December. After that there was no extension of his contract and he spent half a year without being contracted by any club. Recently he have signed for the Brazilian club São Paulo but he has not played any matches for his new club yet.
Cesc Fàbregas, Como
Cesc Fàbregas left Monaco and signed for the Italian Serie B club Como ahead of the season, naturally a big step down for the former superstar but on the other hand he had reached an age of 35 at the time of the signing. His time in Como has not been a great success though, spending a lot of time on the bench and often not being part of the match squad. In total he played in 17 matches for Como and didn't score any goals.
14 Jun 2023