Erling Braut Haaland best Premier League scorer in one season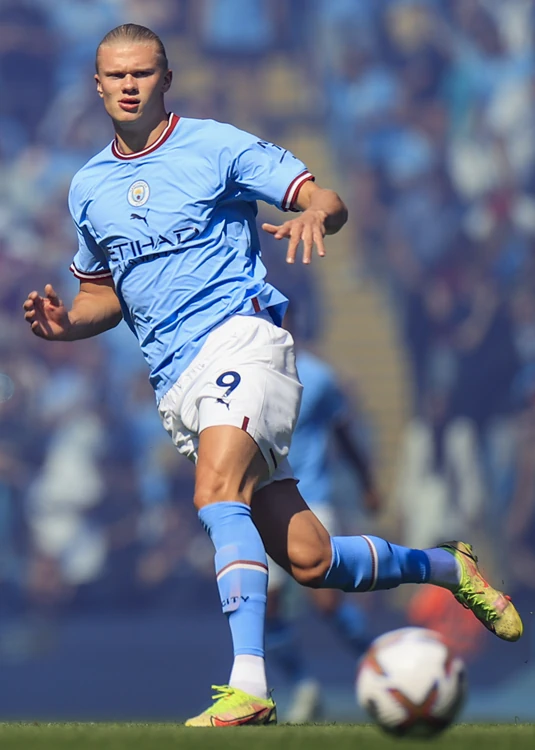 Erling Braut Haaland, Golden Boy award winner of 2020 scored the 2-0 goal in Manchester City's 3-0 win over West Ham United this evening and has now scored 35 goals this Premier League season, thus breaking the old record for most goals scored in one season. This is just yet one of many goal records scored by this Golden Boy this season. It should also be noted that Manchester City still have five Premier League matches to play this season, making it very possible for Haaland to even reach 40 EPL goals this season.
The previous Premier League top scorer record, of 34 goals in one season, was held by Andy Cole and Alan Shearer. Cole scored 34 goals for Newcastle in the season of 1993/1994, and Shearer repeated this achievment the season after while playing for Blackburn Rovers.
It should be mentioned though that the best goal scorer for one season in the English top tier league (Premier League was founded in the season of 1992/1993) is still Everton's Dixie Dean who scored 60(!) goals in the season of 1927/1928, a record that is practically unbreakable in modern football. You can see all the English top tier season top scorers here.
3 May 2023