Anthony Martial - 2015 Golden Boy award winner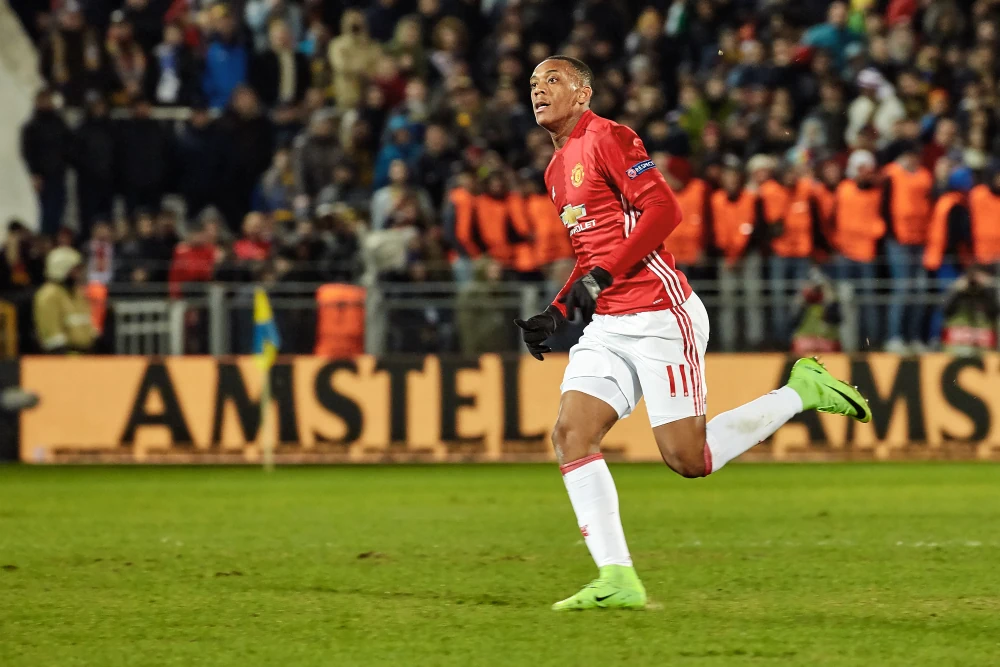 Award date
19 Dec 2015
Award age
20 and 14 days
Nationality
France
Position
Forward
Clubs (when winning)
Monaco, Manchester United
Birth date
5 Dec 1995
Current club
Manchester United
The winner of the Golden Boy award in 2015 was the Frenchman Anthony Martial, playing in Manchester United while receiving the award. Second and third placed in the voting was Bayern Munich's Kingsley Coman and Arsenal's Hector Bellerin.
Starting off his senior career in Lyon
Anthony Jordan Martial was born in Massy, a suburb to Paris. After spending his first years in the Paris local football club CO Les Ulis he moved to Lyon at the age of 14 years to join their youth academy. He made his debut in the first team of Lyon on the 6th of December in 2012 when he played against the Israelian team Hapoel Ironi Kiryat Shmona in a Europa League game.
Apparently Lyon saw his talent but didn't believe in him that much since they sold him to Monaco in June 2013. On the 24th of November he debuted for Monaco in a Ligue 1 game against Nantes, and six days later he scored his first goal for the club against Rennes.
Signed by Manchester United
After having spent two very successful seasons in Monaco he was bought by Manchester United, who paid in total £36 million plus clauses for the then 19 year old striker, the highest transfer fee ever paid in the world for a teenager.
His start in Manchester United was brilliant. He debuted on the 12th of September 2015 against Liverpool when he came on as a substitute and scored the final 3-1 goal. In his first four matches for United he scored four goals. Despite his initial success he had a hard time making it as a starting regular in the team this season.
Over the coming seasons he was in and out as a starting regular for United. In periods he did show his greatness but at other times he was benched. In January 2022 he went on loan to Sevilla in the Spanish La Liga for half a year. His time in Sevilla was not a big success though, in nine matches in La Liga he never managed to score a goal.
The French national team
In all the youth teams, from level U16 up to U21 he was a regular player and scorer. He played his first international game for France on the 4th of September 2015, at the age of 19, against Portugal in a friendly game. He was part of the French Euro 2016 squad where France lost the final against Portugal.
Records by Anthony Martial
Some of the records and noticeable performances through the years by Anthony Martial.
When he joined Manchester United it was the highest transfer fee ever paid for a teenager. The transfer fee United paid Monaco was £37 million plus an additional £21,6 million in performance clauses.
In his first month in Manchester United, September 2015, he was voted the PFA Fan's Player of the Month, won the Goal of the Month award and was voted Premier League Player of the Month.
Q&A about Anthony Martial
Which French clubs have Anthony Martial represented?
Despite being born in Paris he have never represented any clubs in the area. Instead he started off his career in Lyon and then moved on to Monaco.
Links related to Anthony Martial
News and articles about Anthony Martial