Barcelona's Gavi is the Golden Boy winner 2022!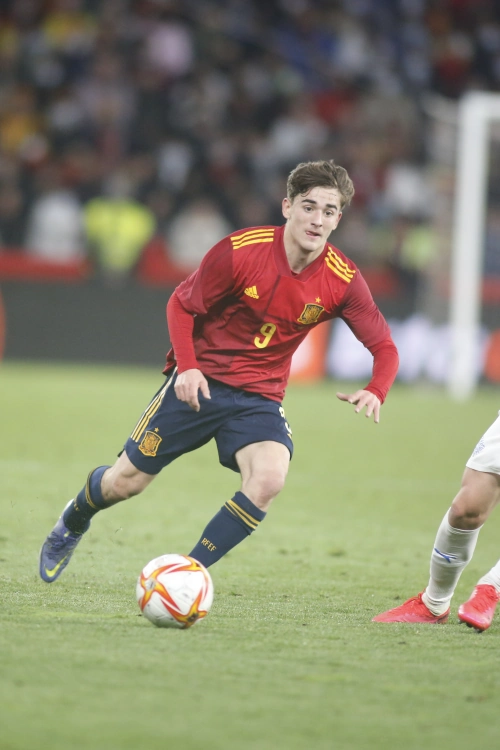 The Spanish midfielder Gavi, playing for Barcelona, won the Golden Boy award 2022. He received the award at an age of 18 years and 77 days old, making him by far the youngest player winning the award, "beating" a certain Lionel Messi with 96 days. This was actually the second year in a row that a midfielder from Barcelona won the award, as Gavi's team mate Pedri won the award in 2021.
The players nominated from the beginning have been shortened during the year to a four name short list, and in the end Gavi was selected as the winner of the award in competition with Borussia Dortmund's midfielder and Englishman Jude Bellingham, Real Madrid's midfielder and Frenchman Eduardo Camavinga and finally Bayern Munich's attacking midfielder/forward and German Jamal Musiala (who also has an English nationality but chosen to play for Germany).
Gavi said about receiving the award (quote from ESPN):
"I want to thank Tuttosport, I want to thank my family, who are there in the good and bad times. I want to thank Barca, my teammates as without them this wouldn't be possible. It's an honour for me to get this award that any young player desires."
After his debut for Barcelona in July he has established himself as not only a regular in his club, but also in the Spanish national team. Gavi will be part of the Spanish national team going to Qatar for the World Cup 2022, starting on the 20th of November. With both Gavi and last years Golden Boy award winner Pedri in the team there is no doubt that Spain have the most interesting and promising inner midfield in the World at the moment.
21 Oct 2022