Pedri - 2021 Golden Boy award winner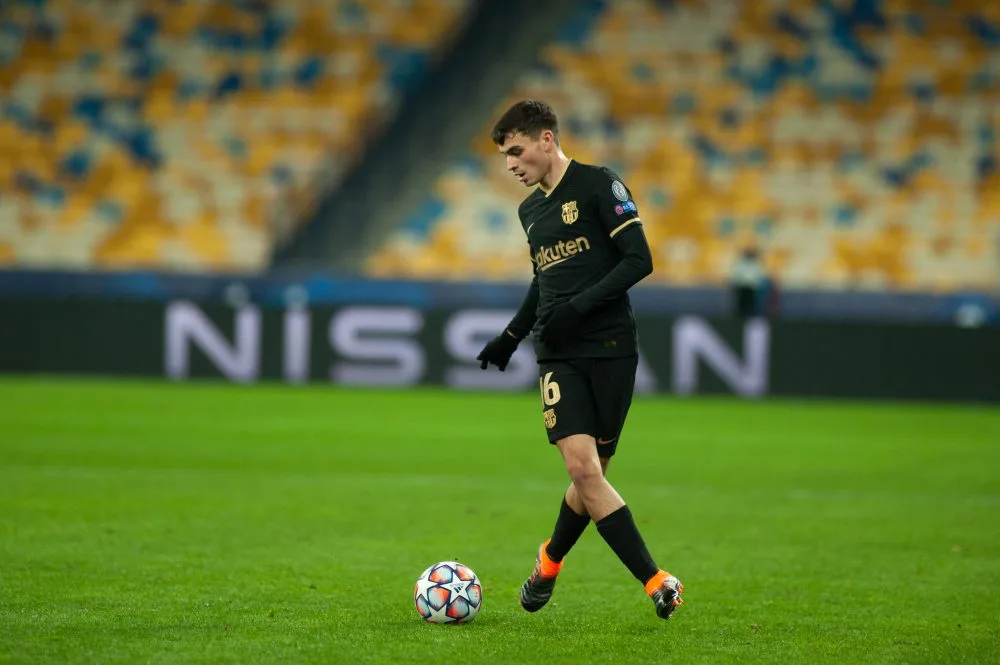 Award date
22 Nov 2021
Award age
18 and 362 days
Nationality
Spain
Position
Midfielder
Club (when winning)
Barcelona
Birth date
25 Nov 2002
Current club
Barcelona
The 2021 winner was the Spanish Barcelona midfielder Pedri. He won the award at the age of 18 years and 362 days making him the third youngest player to receive the award at the time. He won with the biggest margin down to second placed player ever.
From the Canary Islands
Pedro González López (his full name) grew up on the Canary Island of Tenerife. He was born on the 25th of November 2002 in a small town called Bajamar in the north of Tenerife and stayed there playing for local clubs up until he was lured to move to the main Canary Islands, Las Palmas on the neighbouring island Gran Canaria, at the age of 16. The following year he signed a professional contract with the club, being only 16 years old at the time.
Pedri only stayed for one season in Las Palmas, and become in that year the youngest goalscorer ever for Las Palmas. At the time he scored that goal he had already signed for FC Barcelona, but the transfer was to be made in July 2020.
Pedri in Barcelona & the national team
When Pedri arrived to Barcelona he was immediately added to the main squad and made his debut in the end of September 2020. He scored his first goal for the club in a Champions League game against the Hungarian Ferencváros in October. In November his first goal in La Liga came, against Real Betis.
On a national team level Pedri have represented Spain in almost all the youth teams, from U17 to U23. In March 2021 he got his first call up to the senior national team and made his debut against Greece on the 25th of March 2021. Nowadays Pedri is not just a senior national team regular, he is also a regular in the starting 11 in each game.
Q&A about Pedri
How much did Barcelona pay for Pedri?
Barcelona actually only paid €5 million for Pedri, the contract had several clauses in it though that increased the total transfer fee if they were to be fulfilled.
Is Pedri from Barcelonas youth academy La Masia?
No, Pedri has not gone through the youth academy training program of La Masia, he got his first professional football training in Las Palmas, Gran Canaria.
Which players are Pedri's favourites?
Links related to Pedri
News and articles about Pedri