Ranking of our "Golden Boys" performances in the World Cup 2022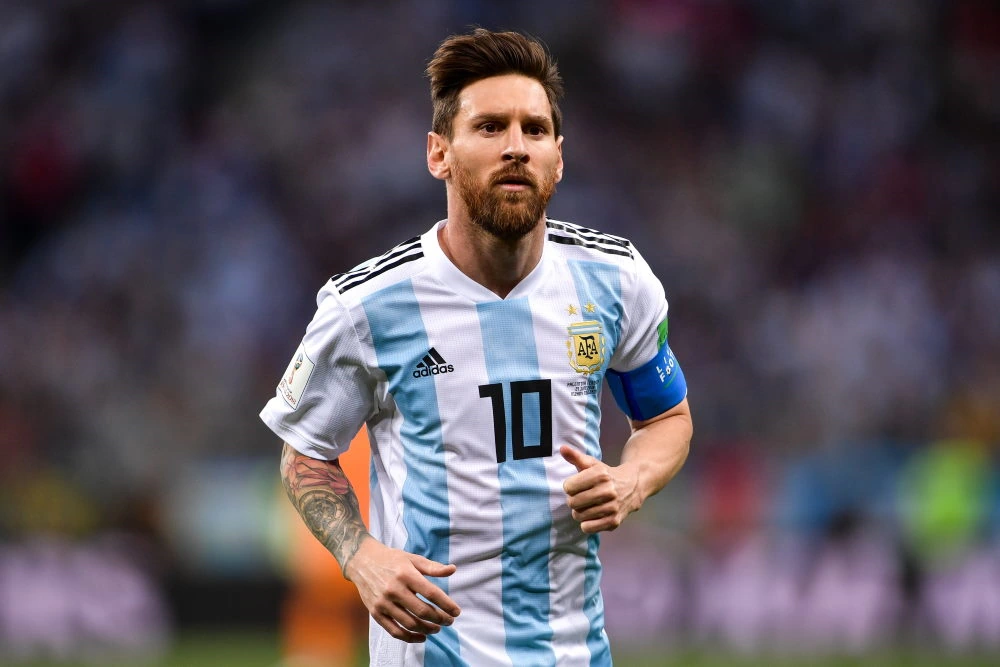 The highly criticised World Cup in Qatar 2022 is now over, and firstly we must congratulate the World Cup champions of 2022, Argentina, who beat France on penalties in one of the best World Cup finals ever played. However, here we will not focus on Argentina's fantastic achievement, but rather how our eight "Golden Boys" did in this World Cup. We have here ranked their performance in Qatar.
1. Lionel Messi, Argentina
It is no question about who will take the number one spot in this list, and we are of course talking about the 2005 Golden Boy winner Lionel Messi. Messi were ready to quit playing for the national team six years ago, after yet another failure with his Argentina, losing the Copa America final against Chile. But his dream to win something big with Argentina stopped him from quitting, and he is today surely happy he didn't.
Qatar was likely his last chance to win the World Cup considering his age, and he did finally get to lift the trophy he so much wanted (he had already won Copa America with Argentina at this point, but of course not the same as a World Cup win).
However, we are not only placing Messi at the number one spot here because of Argentina winning this World Cup, it is also (mainly actually) because he was such an important part of the Argentinean team doing this. Not only did he win with Argentina, but he was also the main reason they won. He scored an impressive seven goals, two of them in the final, had three assists and had most goal attempts of all players in the tournament. All the way from the round of 16, after the group stage, he was the most important ingredient in this winning team, and he can now safely end his career whenever he wants to, knowing that he will be ranked up there with Maradona and Pelé as a candidate for one of the best players ever in the history of football.
2. Kylian Mbappé, France
If it wasn't for Messi, Kylian Mbappé would have been the king of this tournament. Not only was he the best player in the French team that advanced all the way to the final, but he also won the Golden Boot of the tournament. He scored eight goals in total, and he even scored a hat-trick in the final. This was the second time a player scored a hat-trick in the final, Geoff Hurst was the first one in 1966.
France did however lose the penalty shootout in the final, and that is what makes the difference between him and Messi. If France would have won, we would probably have ranked Mbappé number one. But rest assure that we will see Mbappé making big impressions in the World Cup's in the future, he is after all still only 23 years old.
3. João Felix, Portugal
On third place we rank the 2019 Golden Boy winner João Felix, who's Portugal reached the quarter-final, where they were knocked out on penalties by Morocco. Felix did start all of Portugal's matches, except the third group stage match against South Korea where he was rested for the coming knockout phases. Felix scored one goal, in the 3-2 win against Ghana, and had two assists in the 6-1 win against Switzerland in the round of 16.
Apart from the goal and assists he also did play very well in every game, and we finally saw the big potential this guy has, something that he has had such a hard time showing in his club team Atlético Madrid. Perhaps a club switch would do him good, because if he would perform as he did in Qatar, he could be a regular starting player in any big European team.
4. Gavi, Spain
Spain opened the World Cup in glorious manner by crushing Costa Rica with 7-0. The latest Golden Boy award winner Gavi was in the starting eleven and by being that he became the youngest Spanish player ever playing in the World Cup, only 18 years and 110 days. Not only did he break that record, but he also got to score the 5-0 goal in this game. Despite his age he was a starting player in all of Spain's matches in this World Cup, and even though he didn't manage to make a huge impression in any of the other games, we still choose to rank him forth because of his young age.
5. Pedri, Spain
Gavi's teammate and fellow Golden Boy award winner, Pedri, did not managed to score any goals in this tournament, nor have any assists to goals. However, Pedri started all Spain's matches and was only substituted off the pitch in one game, and that was in the first 7-0 win against Costa Rica when Spain was already winning with 4-0. Even though Pedri did not have an amazing World Cup he did show that he is a vital part of the Spanish national team nowadays, despite only being 20 years old.
6. Raheem Sterling, England
Raheem Sterling had a turbulent World Cup experience in Qatar. He started of really good in England's opening match against Iran as a starting player. England won with 6-2 and Sterling scored the 3-0 goal and assisted Bukayo Saka to their 4-0 goal. He started the next game as well, the 0-0 game against USA, but was substituted off for Jack Grealish in the 68th minute, and he was benched in the third game against Wales without entering the pitch.
Then on the 3rd of December, the day before the round of 16 game against Senegal, his home in England was robbed and Sterling had to fly back to England to be with his family, thus missing out on this game. He was back in Qatar for the quarter-final but started on the bench. In the 79th minute he came on after substituting Bukayo Saka, when England was chasing a 2-2 goal, but he did not manage to make a difference in the game. All in all it was a decent performance by Sterling, but he surely had hopes to make a bigger impression in this World Cup.
7. Matthijs de Ligt, Holland
This World Cup was for sure not what 2018 Golden Boy award winner Matthijs de Ligt had hoped for. His Holland (or Netherlands if you like) performed well, being knocked out in the quarter-final in a crazy match against Argentina on penalties, but all this was achieved mostly without de Ligt on the pitch.
Matthijs de Ligt started in the opening match for Holland against Senegal, helping his team keep a clean sheet and win the game with 2-0. He did not impress in the match though, and in the next game against Ecuador he was side bared by Jurrien Timber and was then kept on the bench for the rest of the tournament, apart from the round of 16 match against USA when he came on to the pitch the last few minutes when Holland were defending their lead.
8. Mario Götze, Germany
Few players have scored a World Cup final winning goal but the Golden Boy award winner from 2011, Mario Götze is one of them, this when he scored the winning goal for Germany on overtime in Brazil 2014.
After that World Cup his career kind of went straight downhill and Götze hadn't played in the national team since 2017. After a few good years in PSV Eindhoven and now back in his break-through club Borussia Dortmund, he was still a bit surprisingly called up for the German 2022 World Cup squad. Not many expected him to get many minutes on the pitch though, but he got substituted on to the pitch in their opening game lost against Japan in the 79th minute, as well in the 4-2 win against Costa Rica in the final group match in the 67th minute. Even though Götze did get some minutes in this World Cup his performance was not anything that will be written about in football history, nor were Germany's performance in this World Cup.
28 Dec 2022