João Felix - 2019 Golden Boy award winner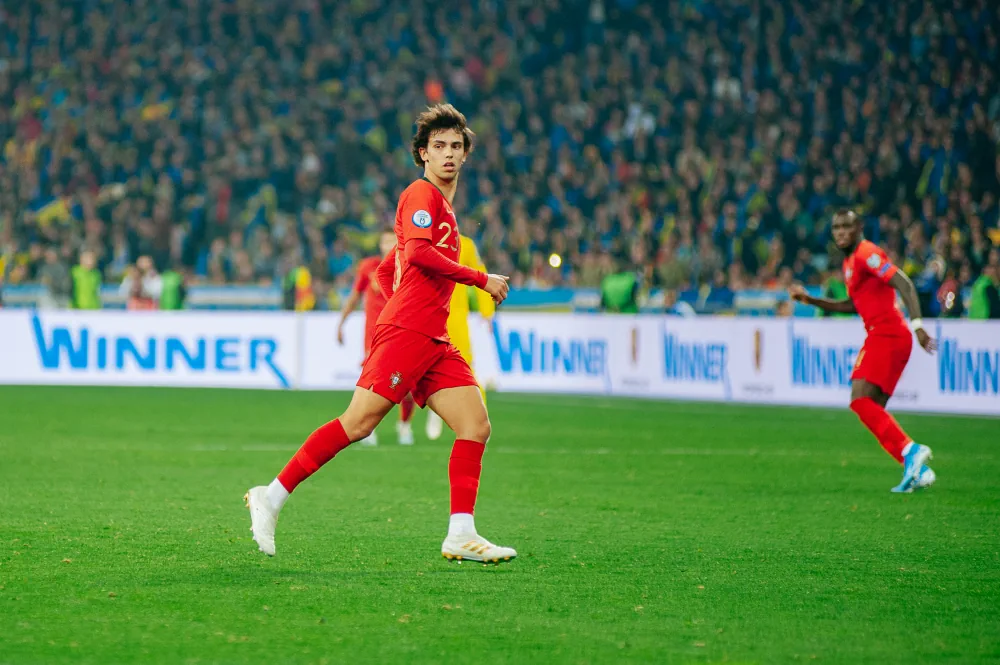 Award date
27 Nov 2019
Award age
20 and 17 days
Nationality
Portugal
Position
Forward
Clubs (when winning)
Benfica, Atlético Madrid
Birth date
10 Nov 1999
Current club
Chelsea (on loan from Atlético Madrid)
The Portuguese striker João Felix won the Golden Boy Award in 2019 ahead of Jadon Sancho (playing for Borussia Dortmund at the time) and the German Kai Havertz (playing for Bayer Leverkusen at the time).
How it started
João Felix was born in the Portuguese city of Viseu, about 1,5 hour drive south-east of Porto, on the 10th of November 1999. At the age of eight he joined the FC Porto youth academy while still living in Viseu. At the age of 15 he made the move to the capital Lisboa to join Benfica.
During his youth years in Benfica he played both for the youth team as well as playing for the Benfica B team. During these years he was a decent scorer but didn't score too many goals to make a lot of noise. However, when he was promoted to the first team for the season 2018-2019 things started to happen for Felix. In his debut season he scored 20 goals for Benfica, scoring many important goals for the club including a hat-trick in the UEFA Europa League against Eintracht Frankfurt.
Move to Atlético Madrid
Being one of the hottest young strikers at the time, Atlético Madrid paid €126 million to sign Felix, the second highest transfer fee paid for a teenager ever. Felix was signed as a replacement for Antoine Griezmann who had moved to Barcelona. Obviously the expectations were very high on him but a variation of injuries, lack of confident and hard competition on the top made it difficult for Felix to really become the super striker Atlético Madrid has been hoping him to be.
On the 11th of January 2023 Felix went on loan to the Premier League club Chelsea for the rest of the 2022/2023 season. In combination with the loan deal he also extended his contract with Atlético to 2027 which should point to the fact that they still have high hopes for him to become a world class striker, which he for sure has the potential to be.
João Felix is nowadays also a regular player in the Portuguese national team. He made his debut for his country on the 5th of June 2019 against Switzerland in a UEFA Nations League semi-final game.
Q&A about João Felix
What players are João Felix compared with?
Starting his senior career in Benfica it is natural to compare him with Benfica legends such as Rui Costa and João Pinto. Being a Atlético Madrid player for many years, some like to compare him with Atlético players like Sergio Agüero and Antoine Griezmann.
Is João Felix a short player?
Many believe João Felix to be a really short players due to the fact that he doesn't really have a powerful physique, however, Felix is actually 181 centimetres (5′11 feet) tall.
Links related to João Felix
News and articles about João Felix