Raheem Sterling - 2014 Golden Boy award winner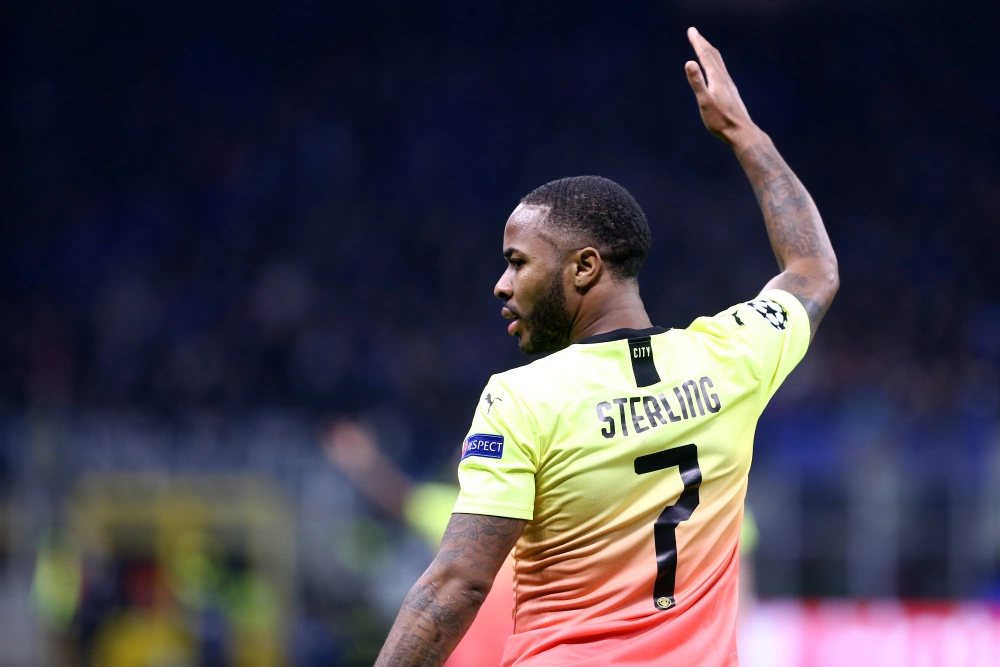 Award date
20 Dec 2014
Award age
20 and 12 days
Nationality
England
Position
Forward/attacking midfielder
Club (when winning)
Liverpool
Birth date
8 Dec 1994
Current club
Chelsea
The 2014 winner of the Golden Boy award went to the English player Raheem Sterling. He was playing for Liverpool at the time when he received the award.
Growing up and early clubs
Raheem Shaquille Sterling was born in Kingston, Jamaica on the 8th of December 1994. His mother was an athlete that had competed for the Jamaican national athletic team. His father was tragically murdered when Raheem was two years old, and three years later his mother decided on a move for the family to England. Growing up in London he spent his young years playing football for the London club Queens Park Rangers. Because of his unique talent pretty much all of the major Premier League clubs wanted to sign as he became a teenager. He choose not to stay in London though, and instead signed for Liverpool.
His time in Liverpool
In February 2010, at the age of 16, he put his pen on a contract with Liverpool for a transfer fee of £450.000. Two year later, in March 2012, he made his debut for the senior Liverpool team. The season after, the season of 2012/2013, he started playing in the first team more regularly and on the 12th of August 2012 he scored his first goal for the club in the 3rd minute in a friendly game against Bayer Leverkusen. His first goal in a competitive match had to wait until the 20th of October though, when he scored against Reading in a Premier League match.
He played three seasons in Liverpool and was one of Liverpool's most important player during those years. Because of issues agreeing about a new contract with Liverpool in 2015 he decided to leave Liverpool and sign for Manchester City instead in July 2015. City paid £44 million to Liverpool, making him the most expensive English player ever sold back then.
Successful years in Manchester City
Sterling played in Manchester City for seven seasons and during a lot of his time at the club he was one of the teams most important players. His best season was 2018/2019, winning the Premier League, FA Cup and League Cup with Manchester City and were also awarded both the FWA Footballer of the Year and PFA Young Player of the Year.
Scoring wise the season 2019/2020 was the best season Sterling have ever had when he scored 20 Premier League goals and scored three hat-tricks in various competitions. In total he scored 91 EPL goals for City and well over 100 goals in competition games.
In July 2022 Sterling have had enough of winning titles with Manchester City and instead decided to join Chelsea. Chelsea paid city £47.5 million to sign him over.
The English national teams
Being a regular in the English youth national teams he finally made his debut in the senior English team on the 14th of November 2012, almost a month before he turned 19. His first goal for the national team against Lithuania in a EURO 2016 qualifier on the 27th of March 2015.
He has been part of England's FIFA World Cup teams in 2014, 2018 and 2022 and in the UEFA Euro 2016 and 2020.
Records by Raheem Sterling
Records and strong performances that Raheem Sterling have obtained during his football career.
When he scored his first goal for Liverpool he was the second youngest player to score a competition goal for the club. Only Michael Owen had been younger.
When he transferred from Liverpool to Manchester City for a transfer fee of £44 million (plus potentially £5 million add on fees) he was the most expensive transfer of an English player ever.
In 2019, for the season of 2018/2019, he was awarded both the PFA Young Player of the Year and FWA Footballer of the Year for his performances in the Premier League.
On the 9th of February 2022 he won a penalty for Manchester City against Brentford which was his 23rd penalty win in Premier League, which was a new EPL record.
Q&A about Raheem Sterling
Is Raheem Sterling a striker?
Well, he certainly can be played as a striker and has been many times but primarily he is seen as an attacking midfielder, or even a winger.
Does Raheem Sterling have a personal sponsor?
Sterling was sponsored by Nike for many years, starting in 2012. He have had (or have) sponsor deals with the razor company Gilette and the sports clothes and shoe maker New Balance as well.
Links related to Raheem Sterling
News and articles about Raheem Sterling